Techies are some of the easiest people to shop for. Just stroll into VMall at Greenhills, and you'll know exactly what's hot on the market. From handheld consoles to VR headsets, there are so many fun items that's perfect for the holiday season. 
Here are some of the best tech gifts you can get at VMall:
---
Haylou GT1 Pro Wireless Earpods
This baby is about to give its more expensive counterparts a run for their money. If you want to jump in on the wireless trend, but aren't ready to commit to the hefty price tag, these earbuds are for you.
The Haylou GT1 Pro Wireless Earpods has a sleek, tiny structure that delivers impressive sound quality. With its impressive 12-hour battery life, you can listen to up to 180 songs continuously.   It's equipped with Bluetooth 5.0 and delivers a low lag usage experience with low power consumption. It also has built-in multi-functional touch control, so you can answer or decline calls with just a touch.

---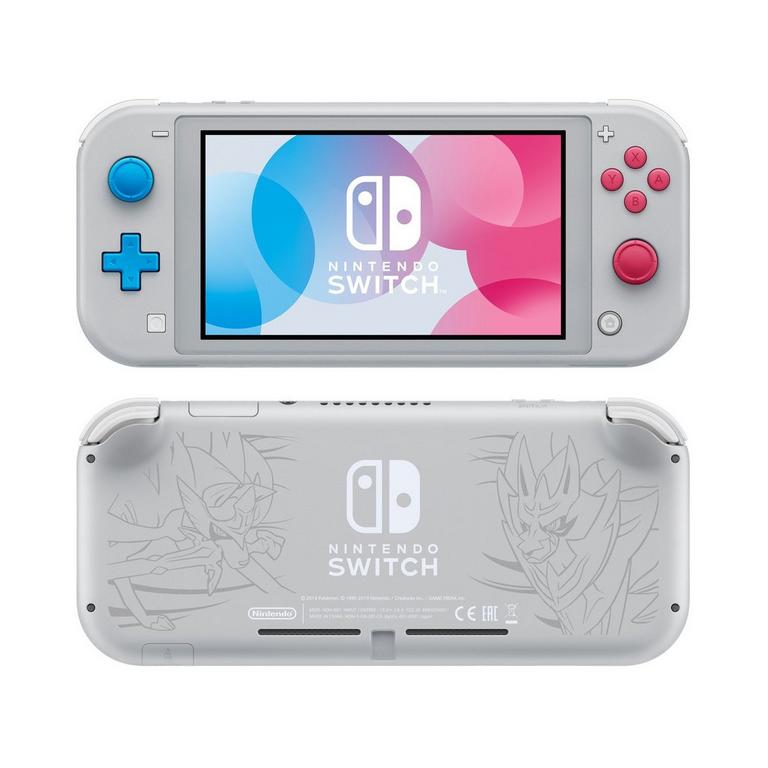 Nintendo Switch Lite
Remember the day you got your first Nintendo Game Boy? Now, you can share that same sentimental feeling of happiness when you gift your young cousin, niece, or nephew this 8th generation handheld gaming console. 
While smaller and lighter than its older counterpart, the Nintendo Switch Lite packs the same amount of fun. It is specifically designed for handheld play, so users can jump into their favorite Nintendo exclusive games like Mario Kart 8 Deluxe, Super Smash Bros. Ultimate, Legend of Zelda: Breath of the Wild – whenever, wherever they want. Plus, it comes in fun colors: yellow, gray, turquoise, and the Zacian and Zamazenta Edition.
---
Dyson Pure Cool™ Me
Dyson has gained its expensive but effective reputation over the past year, thanks to its Supersonic Hair Dryer and cordless stick vacuum cleaners. But if you have a loved one who suffers from allergies, you might want to consider this as a gift.
Like any other Dyson product, this small but mighty Pure Cool™ fan is silent and strong. It also serves a healthy purpose for the home: it improves overall air quality by projecting cooled, filtered air whenever needed. Meaning it can take out impurities, like dust and pollen, to help you breathe better. 
---
Fujifilm instax mini Link
Want the convenience and ultra-curation of digital cameras while maintaining the charm of old-school developed film? Now, you can have the best of both worlds with this handy pocketable printer.
With the Fujifilm instax mini Link, you can instantly turn your everyday memories into real-life polaroids. How does it work? You just need to download the Instax Mini Link App on your phone, connect to the printer via bluetooth, and choose which of your photos you'd like to print out. No clunky cameras or annoying wires needed! 
---
Apple iPhone 11
If you're thinking of upgrading your iPhone, now is the time. The iPhone 11 is an impressive feat that's a lot cheaper than its predecessor. It's essentially the iPhone XR enhanced by the dual-rear cameras, improved speed performance, and an extra juiced up battery life. Plus, it comes in playful pastel colors!
---
Amazon Kindle 
Let's all agree: nothing can ever replace the allure and sentiment a physical book can evoke. But most times, you also have to admit that it's a lot easier and convenient to read from your phone or tablet. So why not upgrade your reading experience further?
The new Amazon Kindle has come a long way from its 2007 origin. Compared to the previous models, the basic Kindle now has a built-in adjustable front light so you can read wherever you are. It is designed as a dedicated eReader, so expect a glare-free, touchscreen display that reads like real paper. 
---
Oculus Quest
VR tech doesn't necessarily have the best reputation. It's clunky, bulky, and isn't as immersive as one might think. That's why when the Oculus Quest launched, gamers, critics, and casuals alike scrambled to get their hands on the latest VR iteration. 
Exactly what makes this pricey device worth it? It's straightforward fun. It doesn't require a connection to a heavy PC or a smartphone to work. Thanks to its precision room-scale tracking, it also doesn't require external sensors to track your body movements. It truly is the best VR in the market yet.
---
Get your list, check it twice, and explore tech and gadgets that's perfect for the gift giving season! VMall is located at Greenhills.